Work — The Office Gallery
Business, Hospitality, Educational and Public Spaces
The Architecture of Shared Spaces: From Childcare Centre to University; Public Parks to Public Transport; Commercial Office Buildings to Designer Showrooms.
Ever changing and lasting at the same time, the built environment leaves some of the more permanent imprints on our world.
Photographing architecture may sound quite specific but the truth is it affords me the broadest possible view on the world, allowing me to treat landscapes, the built environment and people with the same democratic eye.
I had a curious beginning printing forensic photography—while not for the faint-hearted, crime scene pictures revealed stories which unfolded from minute detail into a full account.
Later, I experienced the thrilling challenge of capturing energy and decisive moments in a foray into professional sports photography. From this developed a unique approach from the combination of storytelling and dynamism of these early professional experiences and the processes which have evolved from them; all of which has informed my current practice as a photographer of architecture over the past two decades.
A deep awareness that there are always new ways of seeing opens up an instinctive way of expanding the mind's experiences. Identifying a demand for what you need, learning, absorbing and applying it.
For me, that powerful naive energy, the required constant growth, has always been imperative. Discovering knowledge from naivety and learning through necessity add richness and textured complexity to the way I observe and create: with a continually fresh perspective.
Working all over the world has afforded me this ever-expanding sense of newness.
Just as when I was photographing the skyline over the Bund in Shanghai one hot summer's evening and I needed to achieve a real sense of space and an original perspective. I knew I had to get higher up off the ground, so I approached a restaurant to ask if I could go on their roof. To my surprise, they were as curious as I was and glad to help a stranger from New Zealand get the shot! It was like being on the set of Blade Runner: hot, humid and very science-fiction-esque. A unique and special moment.
When people move, buildings remain, they stand and acquire the mark of time.
Decay is the very last layer of beauty: as a building shows age, the signs of life with which it has been embedded start to emerge. By decoding these signs left by time, we uncover stories, insights into the vitality of human life. The mark of time, trees growing, materials fading, the traces left by inhabiting a space: That is the powerful stuff.
Time adds a layer of depth to photographs, buildings, and artifacts that cannot be faked, as the value it confers is unique in its unpredictability. Photographs are, by nature, made of time. Much in the same way as you start rather than make a garden, the photographer starts a picture and exposure to the natural alchemy of time gradually nurtures its growth, its context determining the way it is viewed and used.
Photographing architecture, I find myself igniting that alchemical process as I stand at the point of convergence of time and meaning and capture the aliveness, identity and genesis of each building, history concentrated in one spot.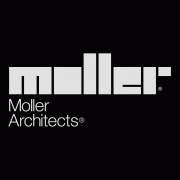 Simon delivered a set of photos that far exceeded our expectations in terms of capturing the essence of the project, locating it in the urban context and to a photographic quality we hadn't anticipated when we engaged with him. Since that time, we have worked with Simon on a range of differing architectural projects and he has consistently delivered a high quality result, working with us collaboratively to deliver what we need as well as to offer his own unique photographic interpretation of our projects.